Anxiety Free Dentistry - Questions on Reducing Dental Anxiety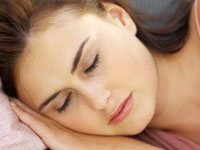 Q. Why do you need to have regular dental care check-ups?
A. Regular check-ups are needed to monitor your overall oral health. In addition to checking for cavities, your dentist examines the health of your entire mouth and surrounding soft tissues, checking for pre-cancerous or cancerous lesions, oral sores, and gum disease.
Your oral health is connected with your general health. Dental care check-ups can alert the dentist to other medical conditions that have symptoms in the mouth such as diabetes, nutritional deficiencies, and hormonal irregularities. Regular dental care visits are vital to prevent tooth decay, gum disease, and other conditions affecting your mouth.
Q. What can you do to feel more relaxed during a dental care appointment?
A. With the combination of modern anesthetics and new conscious sedation dentistry technology and techniques, many procedures only have minimal discomfort or are now entirely painless. Dental care providers want their patients to have maximum comfort and approach their treatments with a relaxed attitude and less dental anxiety.
There are a number of ways to decrease dental anxiety:
Tell the dental care staff your concerns. Studies have shown that talking about your fears of possible discomfort actually reduces pain.
Use visualization to picture yourself relaxed, or repeat messages that have a calming effect.
Play your favorite music on a Walkman you bring with you (some dental offices are equipped with walkmans, too.)
Arrange a signal with the dental care staff, such as raising your hand, if you need a break or feel discomfort.
Some dental care offices are now offering patients new options for stress-relief: hypnosis, self-hypnosis instructions, relaxation tapes, soft lighting, warm gel-filled eye masks, scented candles, and massaging pillows. These are helpful in reducing stress in patients that suffer from dental anxiety. Be sure to avoid the use of stimulants such as caffeine prior to your visit.
Q. Aromatherapy has a relaxing effect for many people. Is this effective for patients undergoing dental treatment?
A. Research studies conducted at Case Western Reserve University have noted that the use of aromatherapy has a significant positive effect on dental anxiety patients. Two-thirds of the patients receiving aromatherapy were more calm and relaxed than those patients without exposure to the scented fragrance oils.
Dentists are concerned about your comfort. Ask your dental provider if aromatherapy is available in the office to help reduce dental anxiety, or if you can bring your own for your dental care visit. Essential fragrance oils are available in health food stores, spas, and some grocery and drug store outlets.
Q. Are dental patients who are considered at risk for bacterial infections advised to take antibiotic medication prior to their appointments?
A. Certain medical conditions, such as heart valve problems or a recent total joint replacement, are considered at risk for infection at the site of the cardiac abnormality or joint replacement. This infection results from bacteria from the mouth entering the bloodstream and working its way to these vulnerable areas.
Consequently, dental care procedures likely to result in bleeding from the gums or mucous membranes will require patients to take antibiotics prior to that procedure. Such procedures could include, but are not limited to, extractions, implant surgery, incision and drainage for oral infection, and professional teeth cleaning.
Guidelines have been established by the American Heart Association and the American Dental Association to provide dentists and physicians with information regarding appropriate regimens for antibiotic therapy. It also outlines those situations when antibiotic therapy is or is not indicated.
There also are other medical conditions warranting antibiotic therapy prior to dental procedures. Be sure to update your dentist regarding your medical history. Your dentist and/or physician will advise you of any special needs.
Q. Where can you receive dental services if you do not have the money to cover the related expense?
A. If you do not have either dental insurance or the money to pay for a dental visit, you should inquire about financial aid from various sources within your community.
You may need to make several calls, but the local dental society, the local public health department, or social service agencies may be able to direct you to sources of assistance. Also, check local hospitals, dental schools, and outreach clinics that may be able to provide dental services at a reduced fee.
The Role of the Sedation Dentist In Dental Care for Children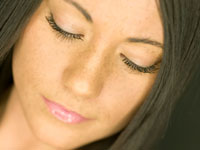 Conscious Sedation Dentistry
While many younger patients in the dental care office are cooperative and manageable without the need for sedative drugs, there are a significant number of children who cannot tolerate dental care without the use of these techniques.
For older, mildly apprehensive children, the use of oral conscious sedation may prove effective during dental care. Drugs such as chloral hydrate, Vistaril, Phenergan and Versed are frequently used either alone or in combinations selected by the sedation dentist for dental care.
Inhalation conscious sedation, using nitrous oxide, or laughing gas, is also highly effective in a mildly apprehensive older child who is older than six years.
In some instances, the use of a physical restraint (known as a Papoose Board or PediWrap) may be necessary to minimize excessive movement (which could be dangerous) during dental care treatment.
Naturally, many younger children are not mature enough to understand the need for their cooperation during dental care treatment. In this situation, the techniques described above have little chance for success. Deep sedation or general anesthesia may be required for dental care treatment to be successfully provided.
When this is necessary, the sedation dentist will employ a highly trained and certified dentist anesthesiologist, medical anesthesiologist, or, in some cases, nurse anesthetist, whose sole responsibility is to ensure the safety of the child while the dental care is being done.
Dentists trained to administer general anesthesia have received a minimum of two years of specialized advanced training and have been certified by their state Board of Dental Examiners.
Monitoring devices, some of which evaluate breathing, blood pressure and heart rate, will be employed by the sedation dentist to help ensure the safety of the procedure.
All aspects of the child's medical history, including any drugs he/she may be taking, should be disclosed to the dentist before any dental care.
It is suggested that the parent ask the following questions of their dentist prior to signing an informed consent granting permission for the administration of conscious sedation, deep sedation or general anesthesia to a child:
Will the child require sedation or general anesthesia for his/her dental care treatment?
Who will monitor the child while the sedation dentist works on his/her teeth?
What kind of monitoring equipment do you use?
Are you and your assistants trained in resuscitation?
Will you continue to monitor the child after the procedure, until the drug has completely worn off?
Children's Dental Care Treatment
The administration of local anesthetics (commonly known as Novocain) is needed whenever potentially painful dental care procedures are performed (even during conscious sedation dentistry and general anesthesia).
The administration of local anesthetics to children by a trained sedation dentist is extremely safe and represents the ideal means of providing comfortable dental care treatment.
The following are some of the procedures the doctor might use to make this procedure more comfortable for the child:
Place the child in a reclined position during the injection.
Place a topical anesthetic (a gel or spray) on the child's gums where the injection is to be given. This should remain in contact with the tissues for at least one minute.
Use of a distraction technique, such as pulling or shaking the child's lip as the needle is slowly inserted.
Injecting the local anesthetic drug slowly. This is critical to a comfortable injection.
Permitting the local anesthetic drug time to work. Most local anesthetics will become fully effective within approximately five minutes after their injection.
The duration of the numbness varies from drug to drug - some providing a short duration (two to three hours), with others remaining effective for up to twelve hours. The sedation dentist will select a drug for the child that is appropriate for the planned dental care procedure.
Since a child's tongue and/or lip may remain numb for several hours after the completion of their dental care treatment, the parent should carefully watch the child to prevent them from accidentally biting and injuring their lip or tongue during this period of time.
Properly administered, local anesthetics are safe and effective in almost 100% of younger patients. If a child is unable to tolerate the injection of the local anesthetic in their mouth, it may be necessary to use one of the techniques of conscious sedation, deep sedation or general anesthesia.
Local anesthetics can safely be administered by a trained sedation dentist to patients receiving sedation or general anesthesia during their dentistry visit.
By Stanley F. Malamed, DDS