Our practice accepts insurance from the following companies.

MetLife
MetLife offers our Flagstaff area patients a range of competitively priced dental insurance benefits plans for companies of all sizes.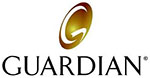 Guardian
With a long history of providing dental benefits, Guardian gives eligible Flagstaff areas employees choice, empowering them to make the right decisions to improve their oral and overall health.

Delta Dental
Delta Dental Plans Association is a not-for-profit organization with some for-profit affiliates as member companies. Through its 39 independent member companies, it offers national dental coverage to our Flagstaff dental patients - administering programs and reporting systems that provide employees and individuals with quality, cost-effective dental benefits and superior customer service.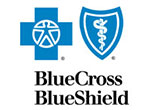 Blue Cross Blue Shield
Blue Cross and Blue Shield companies nationwide provide healthcare benefits to our Flagstaff dental patients as well as across the country and around the world. With access to the care you need and when you need it - Blue Cross and Blue Shield policy holders can have peace of mind when at home or traveling abroad.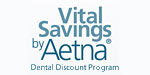 Vital Savings by Aetna Dental Discount Program
Our Flagstaff area dental patients can choose from more than 86,000 available dental practices locations nationwide, through one of the country's largest dental discount networks - the Aetna Dental Access Network. Plus, a nationwide network of pharmacies, including CVS and Rite Aid.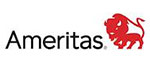 Ameritas Dental
At Ameritas Group, we put our customers first. That's why we're able to provide our Flagstaff patients and over 4.8 million other people with quality dental, vision and hearing care plans that fit their specific needs.

Preferred Network Access
The Preferred Network Access by CIGNA plan offers dental insurance in Flagstaff that includes orthodontia, over 93,000 participating provider listings, no health restructions, no predetermination of benefits required, and no referral required to see a specialist.

Aetna
Aetna is a national leader of health and related benefits offering dental insurance to our Flagstaff patients, as well as health insurance, pharmacy, and life insurance products for individuals, medicare insurance and disability.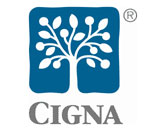 CIGNA
CIGNA offers a variety of dental plans and dental insurance to our Flagstaff area patients, including CIGNA Dental Care (DHMO), CIGNA Dental PPO or CIGNA Traditional.
Dental veneers for a gorgeous smile
Dr. Jef Abramowitz is a trusted Flagstaff area veneers dentist. Our professional team is dedicated to providing you with quality results in a comfortable and pleasant atmosphere.
You won't have to feel embarrassed any longer by crooked, chipped or discolored teeth. With your new dental veneers, you'll be thrilled to show off your healthy teeth and beautiful smile.
Quality, individualized care
You're unique, and you deserve quality, individualized care. Dr. Jef Abramowitz believes your dental experience should blend the best of the personal and the professional. At Mountain Dental Center in the Flagstaff, Arizona area, we take the time to get to know you and understand your dental needs. Dr. Abramowitz and his staff are dedicated to providing you with top-quality dental care designed exclusively for you.
Mercury-free tooth-colored fillings
If you're looking for a more pleasing, silver-free smile, you'll want Flagstaff area dentist Dr. Jef Abramowitz to replace your amalgam fillings with natural-looking composite fillings. Tooth-colored fillings are thought to be safer and more attractive than older silver amalgam fillings. Dr. Abramowitz will precisely match your new tooth-colored composite fillings with the natural color of your teeth, providing you with virtually invisible fillings.
Non-surgical treatment for bleeding gums
If you are looking for non-surgical treatment for bleeding gums, Flagstaff area gingivitis dentist Dr. Jef Abramowitz is here to help. There are many effective, non-invasive procedures available at Mountain Dental Center to restore healthy gums. Please call us today to schedule an appointment.
Get a Free Smile Analysis
Dr. Jef Abramowitz at his Flagstaff dentistry practice is pleased to offer you a free smile analysis if you are 18 years old or older. Our friendly and professional team will make you feel comfortable and welcome.
We'll answer your questions and assess your dental needs to achieve long term oral health. Our goal is to make your visit enjoyable, and to give you the smile you deserve.